If I could, I would make entrepreneurship compulsory for everyone for at least three years of their adult life. If this was the case, I bet we would be flooded with positive consequences like more strategic thinking, proper projects and budgets, genuine empathy and customer care, invoices paid in time, and more respect for entrepreneurs in general. Alas, it's not that simple. Entrepreneurship is not compulsory; it is still a choice that many will never make.
But you are here, which means that perhaps you are thinking of starting your own business and becoming your own boss.
So, how do you become your own boss?
Let's take a look at a possible timeline for your exit from corporate and your anchoring into your own successful business.
THREE YEARS TO THREE MONTHS BEFORE YOUR EXIT
If you want to exit corporate WITHOUT losing your lifestyle quality, health, or relationships, I recommend you start preparing yourself for your exit at least three years before you will actually terminate your employment contract.
Here are some of the things you can do from the moment you decided you want to exit to the moment you announce your exit in your company:
Get a hold of your personal finances. As your earnings are clear, understand your expenses and, if you can, eliminate the unnecessary ones.
Start building your financial runway. When you transition from corporate into entrepreneurship, a safe bet would be a 12 to 18-month runway. This means savings that can cover you for 12 to 18 months even if you were to earn nothing during this period. Your runway should not include your investments into your own business – this is a different animal.
Understand your value on the market. Talk to your peers, competitors, headhunters etc. to understand how your role is paid elsewhere. Talk to interim managers and fractal managers operating in your line of business – how much are they making and what should you expect given your skills and professional maturity?
Test your earning hypotheses. If you intend to sell a certain product / service, create a group of 12 people you trust who could become your ideal client. Invite them for a prolonged brunch and do a focus group. Test your assumptions and their real needs, their potential interest in your service and how much they are willing to pay from their own pocket for your services. Don't be afraid of being disappointed – it's better to have your hypotheses tested now than later, on your own budget.
Start building your personal brand forcefully. If you feel invisible now, when you are working for a large company, wait until you are on your own on the market. Take advantage of every single opportunity you have to become visible and well-known. Your network will stay hot for only a few months after your exit; afterwards you are on your own.
THREE MONTHS BEFORE TO THE DAY OF YOUR EXIT
By now everyone in your company knows you will be leaving. Perhaps not everyone knows you are about to start your own business. Maybe you even have some non-competing clauses you need to respect (your company better pay you well for that).
In any case, these are your last days in your current organization. Here are a few things you can do in your last days as an employed person:
Map your company network. Identify the people with whom you want to stay in touch long term, then reach out to them. Basically, most of your last three months should be about strategic networking that will nurture your next steps.
Announce your stakeholders about your departure. Do it yourself, do it elegantly, and do it intentionally, so you leave a lot of open doors for your next steps. These stakeholders include your clients, suppliers, and other key external partners – like journalists, for example.
Don't let yourself flooded with last-minute knowledge transfer work. This is something your company should have taken care of long before your departure. If your boss / team is waking up only now that you have skills and knowledge that you need to pass on to someone else, maybe it's a bit late – and it's a good thing you are leaving this organization.
THE DAY OF YOUR EXIT
If you can, spend it in gratitude. Make it not so much about your exit, as about the people who helped you get here.
Your exit day should be a ritual of passage. There is something valuable you are leaving behind so you can start building something you dream of. Make sure you take the steps into your future as mindfully, consciously, and humbly as possible.
Avoid the temptation of grand envy-inducing promises. Also avoid the bitter subtext of showing everyone how things should be really done. You simply don't know what's ahead of you and when you may need to re-enter the door you are now exiting. So, exit elegantly, with gratitude towards your past and hope for the future.
THE THREE MONTHS AFTER YOUR EXIT
This is the period when most people fall comatose. They are so tired that they simply need a sabbatical.
Now, there is nothing wrong with long holidays, particularly if you've been working very hard to get here.
However, what you need to understand is that your network is like hot soup. The more you leave it unattended, the colder it gets.
It's amazing how long people would remember what you did in the past (it took me 8 years for people to stop calling me a journalist), but how less they would care about what you do today.
One of the greatest shocks that people who have been working in corporate for their whole lives experience is how small they really are once stripped of the reputation of their large company brand. Microsoft, Unilever, IKEA – when you mention working for these brands, people look up to you immediately (regardless of the real impact of your job). But when you talk about your own brand… people are rather confused than impressed. So, it will take you a lot of time to actually land in your new role and lifestyle – and the more time you are spending not nurturing you new network, the longer your entrepreneurial beginnings will be.
I will not spend more time here on your first three years in business – everyone who has ever done it knows that that's the subject for a book, not a blog post. For the moment, suffice to say that if your want your exit to be successful, you need to make it mindful. AND you need to start working at it now, if you want to exit in 2025-2026.
Becoming your own boss – the founder & CEO of your own business - is not an easy journey. Yet it doesn't have to be harrowing. This is why we are here. If entrepreneurship is on the career map of your future, let's talk now so you can become successful beyond your wildest dreams and become your own boss a few months or years down the road.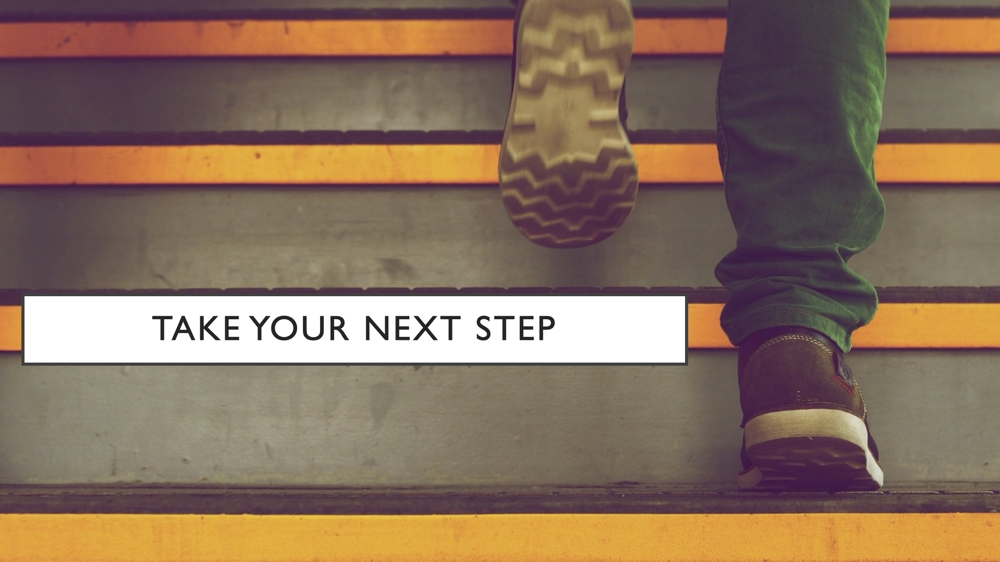 YOUR NEXT STEPS: