When I moved to Prague, the Czech Republic, in September 2004, I started hearing something I had never heard before in Romania, my country of origin. "You are too ambitious for a woman. That's why you will have a lot of problems with men." 
What the heck are you talking about, I was wondering. Why on Earth would I have problems with men simply because I was ambitious?
You see, I grew up with a loving father who didn't only applaud my dreams and desire to grow – he put his life on the line, working as a turbine mechanic in a power plant, to bring home the money that would finance my dreams and my ambition, namely, to become a journalist.
It was my dad who never said NO when I aspired for something more. There were months when he would take his salary and give it to my mom and I, leaving just some pocket cash for transport for himself. These were the circumstances when I grew up, in the Romania of the '90s, immediately after the fall of communism, when all major factories were closing down and a third of our population was emigrating to make a living for themselves and their families.
But my father, he stayed. Thank God for his job in the power plant that didn't get closed until later, when my dad was already retired. And thank God for his loving kindness, because he showed me that you can be a woman AND you can be loved AND you can have dreams and ambitions of your own.
As for other men, that's a different story.
In fact, when I moved to the Czech Republic I felt an incredible heaviness in relation to what my journey through life should look like.
According to my new country culture, it's ok to strive to have a "fun" job, like being a journalist, at the beginning of your career. But as you grow older, your natural drive should be to settle down, to find a good partner and to make it your life mission to provide him with "zázemí," the Czech word for foundations.
Basically, my job and only job as a mature woman should be, in the understanding of my new cultural space, to make sure that I created the solid foundations for our family, so my partner can thrive at work and we, me and the eventual kids, can thrive at home and in life thanks to his heroic professional acts and hefty income that, one can only hope, would be spent on us and not elsewhere, in more attractive neighborhood nests with less responsibilities and more space to breathe.
Somehow I never resonated with this ethos.
For me, ambition was never a dirty word. Ambition was, in fact, the fuel powering my constant and endless desire to explore my own capabilities, my potential, and my limits. Before anything else, I was in love with my own potential. I wanted to map it, to stretch it, to mix it, to develop it, to bubble it, to play with it… I wanted it to show me how my life can be and how far a girl from a God forsaken village in Transylvania can go and grow…
And my potential didn't let me down.
When I got a kick in the back by losing my job in the media, it took me two months to reinvent myself from a business journalist into an entrepreneur, a media trainer and a coach.
It didn't matter that I was operating on a foreign market, in my fourth language, with no savings, no entrepreneurial experience, and no family nearby to fall onto if the get going got tough.
But it didn't matter. Because my potential was there and my actions were aligned with it – mapping it, exploring it, stretching it, nudging it, expanding it… allowing it to breathe.
My love affair with my own potential took me in the direction of exploring the potential of others. I noticed that I had a nose for the possibilities others couldn't see, so I started to develop myself in professional coaching and executive mentoring. As my practice grew, so did my portfolio of individual and corporate clients. So much so that in 2022 I told myself: I am ready. Let's take my company remotely, let's take my business from the Czech Republic to Europe, and let's take my tired bones from Prague to Madeira, in Portugal, so I can also enjoy a bit of inspiration, validation, and warmth, weather and human alike.
And so I did, and it was right.
The reason I am reflecting with you here on ambition and potential is that, for me, they were always one and the same.
My ambition has never been connected with a society-celebrated status expressed through luxury clothes, staying slim, a fancy car, or the corner office. My ambition has always been a deep love affair with my own life, with that what asked to be expressed and brought to life through me. And no culture prescribing me to the kitchen and creating "zázemí" could tell me otherwise.
This is why I think we are in dire need of redefining the concept of ambition for women.
I work daily with women who, somehow, come to me feeling shy and almost guilty when they say: "I would like something better for myself. I would like a different role with a bigger impact and more influence, from where I could make a bigger difference. Am I too ambitious? Is this my ego talking? Perhaps I should just take a step back and be grateful for what I already have."
To which smoke comes through my ears.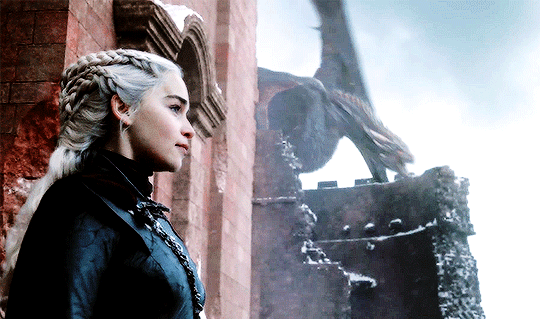 I have seen so much human potential stifled by societal expectations, self-consciousness, and the endless drive to fit it rather than to shine through the God given gifts lying dormant in women, expecting just a bit of right to exist, a bit of attention, a bit of space to breathe.
But perhaps the time is running short.
Our world, which grew and expanded on the concept of infinite growth, has hit its limits (and no, the solution to our sustainable future is not colonizing Mars in yet another rocket for the big boys with toys). Our world is disconnecting and fragmenting. On the one hand, technology is bringing us together as a global village; on the other hand, political, economic, climatic, and systemic forces are tearing us apart.
For the world of tomorrow to be defined and made possible by sustainable solutions helpful and nurturing for us all, we need women's voices to be heard at all echelons in our companies and society. We need women's potential to come manifest more through their ideas and perspectives. And we need women to come forward and to act, powered by an ambition greater than themselves and the stifling space at home. We need women whose dreams would blow the future of our planetary coexistence wide open.
That's why I believe that we need to redefine ambition for women. If ambition is connected with yet another society-applauded status symbol, perhaps that's a toxic driver indeed.
But if ambition is the expression, the whiff of our greater human potential that screams to be manifested into the world for the greater good of us all, for the love of God – please don't stifle it anymore.
Instead, nurture it as you would any child and any precious, unique and rare resource. Let yourself be amazed by it and its unfolding. I guarantee you – in the end, the outcome is way more flavorsome than any fitting in.
CURIOUS ABOUT THE SHAPE AND FORM OF YOUR OWN AMBITION, AND THE IDEAL NEXT STEP IN YOUR WORK, CAREER AND LIFE? SOMETIMES IT TAKES TWO TO SEE WHAT'S POSSIBLE AND TO REDEFINE YOUR OWN AMBITION IN A WAY THAT'S HELPFUL AND NURTURING FOR YOU, YOUR FAMILY, YOUR COMPANY, AND OUR WORLD. TAKE A LOOK AT OUR EXECUTIVE MENTORING PROGRAM FOR SMART, TALENTED, AND AMBITIOUS WOMEN NEVER WALK ALONE AND BOOK A CALL, OR DROP ME AN EMAIL AT CRISTINA.MUNTEAN@VORNICA.COM AND LET'S TALK.