Everyone speaks of work-life balance. But what if the two were actually thoroughly integrated? What if, in fact, everything in your life started with your sense of career ownership?
Career ownership is a big thing.
When you take full responsibility for the way you work, all the other pieces of the puzzle fall naturally into place: from how much money you earn to how much flexibility you enjoy, how much time you have for the things that matter to you, and to how much purpose you experience in your daily work and life.
What's better: career ownership enables you not to live life from a position of humiliating dependency neither on your family of origin, nor on your spouse, children, company, or state.
You are you – a dignified human being who sits firmly behind the wheel and is in full control of her earnings, career, and life.
So, how exactly do you do that? How do you activate your career ownership?
Join me this Thursday, October 5th, from 18.00 to 19.00 CEST (19.00 to 20.00 WEST, 17.00 to 18.00 WEST), for a 60-minute webinar on career ownership for women leaders.
During this webinar I will share with you how to sculpt your work life like an architect. We will cover:
How to think strategically about our work and life.
Why we sometimes feel trapped in our careers and lives.
The mental, emotional, and behavioral patterns that hold us back.
How to develop more strategic thinking so you can become the co-creator of your own career journey.
A plan to bring more clarity, dynamics, and impact in your career in Q42023 and in 2024.
Do you want to make a relevant career move in your career and life within the next six months? If yes, this is a webinar you can't miss.
This webinar is a treasure-trove of immediately actionable advice that you can start implementing right away to master and own your career. At the end of the webinar you will leave energized, inspired, hopeful, and with a clear action plan for your career growth in the next months.
LOGISTICS: The webinar is conducted on Zoom. This is a webinar, so you will not be visible on the camera. You can still ask your questions and interact with Cristina and the other participants in the chat. The webinar is recorded.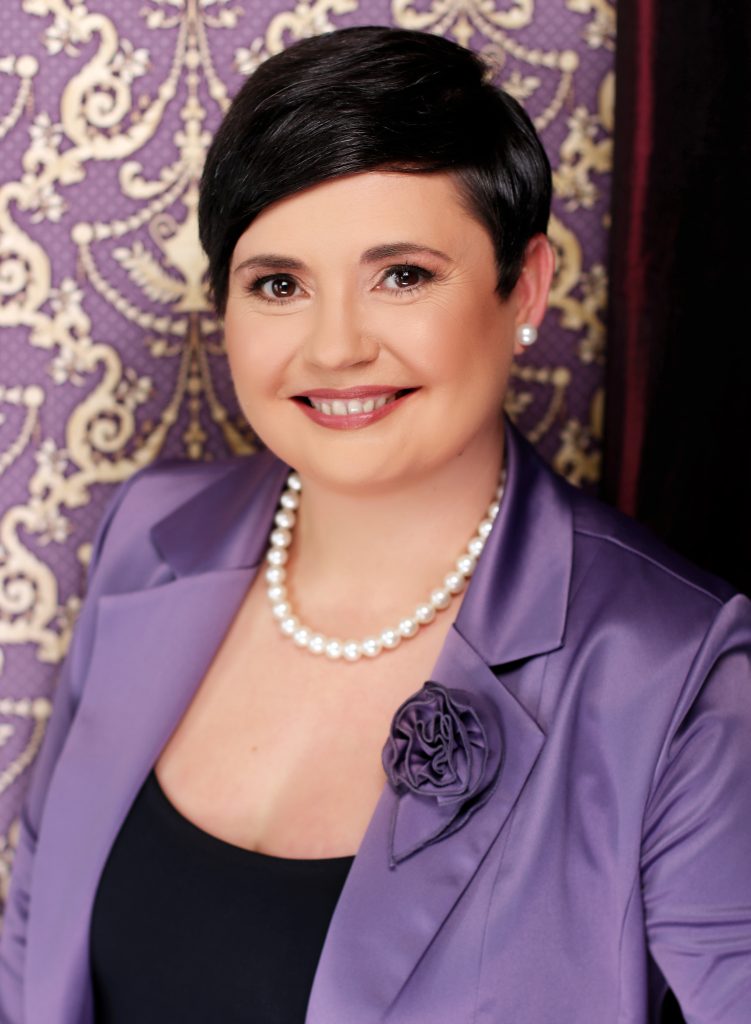 YOUR TRAINER: Cristina Muntean is the founder and CEO of VORNICA®, a remote-first company on a mission to triple the number of women CEOs in Europe by 2030. A former business journalist turned people and organization developer in May 2010, Cristina works with leaders in Europe and beyond on the essential questions of our times, from how to avoid burnout, experience more purpose at work and achieve life-work integration, to how to manage our reputation strategically, how to engage stakeholders in complex business ecosystems, how to close the ever-widening digital gap, and how to drive prosperity for companies and communities alike. Born in Romania, raised in the Czech Republic, and currently living in and working remotely from Madeira, Portugal, Cristina is a published book author, relentless innovator, and courageous reflective partner for entrepreneurs and corporate CEOs. She provides her services in English, Czech, French, and Romanian – her mother tongue.
Do you know another outstanding woman in your team / company / network / association / community who could benefit from this webinar? If yes, please forward them this invitation.
THIS 60-MINUTE WEBINAR IS COMPLIMENTARY FOR THE VORNICA® ONLINE COMMUNITY. REGISTER FOR FREE TO JOIN CRISTINA FOR THIS INSIGHTFUL, INSPIRING AND HIGHLY PRACTICAL STRATEGIC DEVELOPMENT OPPORTUNITY.