The future is here, and new technology such as artificial intelligence is already starting to shape our destiny. How can we, women leaders, make the most of it, so we can thrive in the new world of work and influence the way we work, lead, and live in a positive direction for future generations?
This is the topic of our incoming CEO Panel Talk on the future of work that is taking place on Thursday, June 1st, from 18.00 CEST.
We bring you three outstanding women CEOs, company founders, and leaders, who will share their experience and perspectives on how women powered by rare ambition can thrive in the new world of work:
Katarína Navrátilová, Chief Executive Officer, Tesco Stores Czech Republic
Lavinia Iosub, Managing Partner, Livit International and Remote Skills Academy
Hana Púllová, CEO Adecco Czech Republic.
JOIN US TO LEARN:
Where you should look for rich, soul-nurturing opportunities for yourself, your career, and life in the post-pandemic world of work that is shaping right now, in front of our eyes.
What is being asked from women leaders right now in terms of focus at work, and how women leaders cope with the dynamics of leadership.
What you can do to take your career and life to the next level without losing your health, your family, or your sanity in the new world of work.
At the end of our CEO PANEL TALK you will leave energized, inspired, hopeful, and with a toolbox full of ideas that you can start implementing right away on how to see opportunity in the world around us and how to leverage it to start thriving in the new world of work.
OUR DISTINGUISHED PANELISTS:
Katarína Navrátilová, Chief Executive Officer, Tesco Stores Czech Republic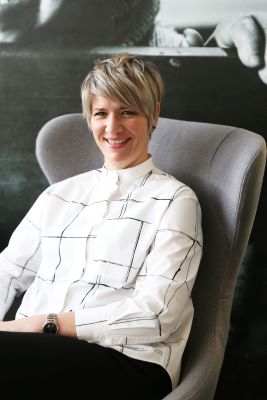 Katarína has been working for Tesco since 2000, when she became purchasing coordinator.
Since then, she went through several positions, which allowed her to learn a lot about the business. After several positions in the commercial department, Katarína moved to Turkey, where she took over the role of Sales Director and became a member of the Board of Directors. After returning home she became HR Director for Central Europe and a member of the Exec team. She currently holds the position of Chief Executive Officer Czech Republic. Katarina is mother of two. She likes to engage in sports with her family and spend free time actively while cycling, hiking, or skiing.
Lavinia Iosub, Managing Partner, Livit International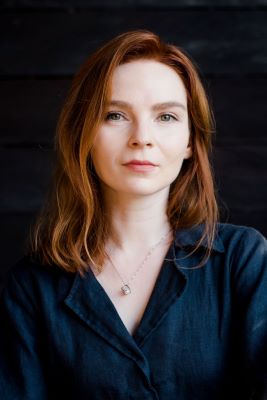 Lavinia is the Managing Partner of Livit International, an innovation hub and ecosystem of support services for entrepreneurs, startups, and remote workers headquartered in Bali and Estonia.
Livit has been incubating and nurturing remote-capable teams for the last 10+ years, and their client and partner portfolio spans 20+ countries, at any given time. Livit won the Flexible Workplace Award for "Outstanding Employee Wellbeing" at Running Remote in Montreal, are amongst the 2% happiest and most engaged teams worldwide according to OfficeVibe, and one of the Best Workplaces across the whole Asia & Middle East according to Great Places to Work®.
Lavinia is also the founder of the Remote Skills Academy, an education platform for Indonesians who want to learn to work remotely, and a founding member of the Remote-First Institute.
Lavinia has lived in 8 countries on four continents and explored 40+ others. She is currently a resident of Bali, an e-Resident of Estonia, a part-time digital nomad, and a future of work enthusiast.
Hana Púllová, CEO Adecco Czech Republic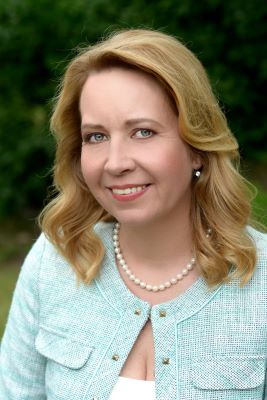 Hanka Púllová connects the worlds of HR, technology, and neuroscience. She is an expert in work trends, harnessing people's potential at work, and simplifying work through technology.
She dedicated her entire professional life to building companies in the HR field.
Since January 2023 she has been serving as the Country Head of Adecco Czech Republic, the largest global company specializing in connecting talent with business needs. In her previous work experience as the CEO of Digiskills, she focused on transforming companies into a digital culture, developing digital mindsets and skills. Digiskills supports major companies in the automotive, banking, and service sectors in their digital development. Before this, as the CEO of Randstad, a company specializing in recruitment and HR consulting, she built the organization from a small company with 50 employees and a turnover of 0.5 billion CZK to a prominent player in the market within three years. Hanka is also the co-founder of Jobs 2030, where she leverages the transformative effects of virtual reality for career development.
Cristina Muntean, Founder & CEO, VORNICA®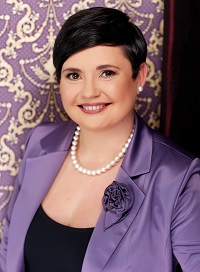 Cristina Muntean is the founder and CEO of VORNICA®, a remote-first company on a mission to triple the number of women CEOs in Europe by 2030.
A former business journalist turned people and organization developer, Cristina works with leaders in Europe and beyond on the essential questions of our times, from how to avoid burnout, experience more purpose at work and achieve life-work integration, to how to manage our reputation strategically, how to engage stakeholders in complex business ecosystems, how to close the ever-widening digital gap, and how to drive prosperity for companies and communities alike. Born in Romania, raised in the Czech Republic, and living in and working remotely from Portugal, Cristina is a published book author, relentless innovator, and courageous reflective partner for entrepreneurs and corporate CEOs. She provides her services in English, Czech, French, and Romanian – her mother tongue.
LOGISTICS:
The webinar is conducted on Zoom. You can interact with the panelists via chat and Q&A. The webinar is recorded for your own benefit.
Do you know anyone else in your team / company / network / association / community who could benefit from this webinar? If yes, please forward them this invitation.
 THIS 60-MINUTE CEO PANEL TALK IS COMPLIMENTARY FOR THE VORNICA® VIRTUAL COMMUNITY. REGISTER FOR FREE TO JOIN US FOR THIS UNIQUE, INSIGHTFUL, AND HIGHLY PRACTICAL STRATEGIC DEVELOPMENT OPPORTUNITY.