Numerous media articles this summer point at the high number of chief diversity officers leaving organizations, as company priorities shift under diverse and not always transparent shareholder pressures.
Yet, diversity and inclusion is a matter of long-term business sustainability.
How can diversity managers and HR leaders in general keep their heads up and do their mighty work under even more pressure and with even less resources? This is the topic we aim to address in this VIP executive roundtable.
Here are the questions we will address together:
What are your greatest challenges right now – in HR in general, and in DEI in particular?
What do you need to overcome these challenges and achieve the results you desire?
What do you think can keep your company on the right DEI track regardless of external / internal shareholder pressures?
Join us for our next VORNICA® VIP EXECUTIVE ROUNDTABLE on how to continue the good, relevant, vital DEI work in organizations even in times of major push-back. 
The VORNICA® VIP EXECUTIVE ROUNDTABLES are high-stake, high-level strategic leadership and networking events for industry professionals – CEOs, HR, DEI, L&D and other people-centric roles - from corporate organizations in Europe.
Our intention is not to JUST TALK, but to leverage our individual, group, and industry wisdom TO FIND AND IMPLEMENT CONCRETE SOLUTIONS for the real challenges ahead of our people and organizations.
With a maximum of 12 guests per event we secure an optimal environment where it is safe to discuss THE CHALLENGES we face today, to identify THE CO-CREATED SOLUTIONS for the future, and to leave INSPIRED AND ENERGIZED to continue driving systemic change in our organizations.
Please use the form below to save your seat at our upcoming VORNICA® VIP EXECUTIVE ROUNDTABLE. We will get back to you within 24 hours to let you know whether your seat has been secured and to send you the personalized invitation / link to our event.
LOGISTICS:
Our VORNICA® VIP EXECUTIVE ROUNDTABLES take place live, synchronously, via Zoom. We encourage you to have Zoom installed on your desktop – logging in from a mobile phone might not be ideal for your networking and full engagement.
Come ready to work with your camera turned on for the whole duration of the 90-minute executive roundtable. Your visibility and engagement are important for our dialogue and your strategic networking opportunities.
THE VIP EXECUTIVE ROUNDTABLE FACILITATOR: CRISTINA MUNTEAN.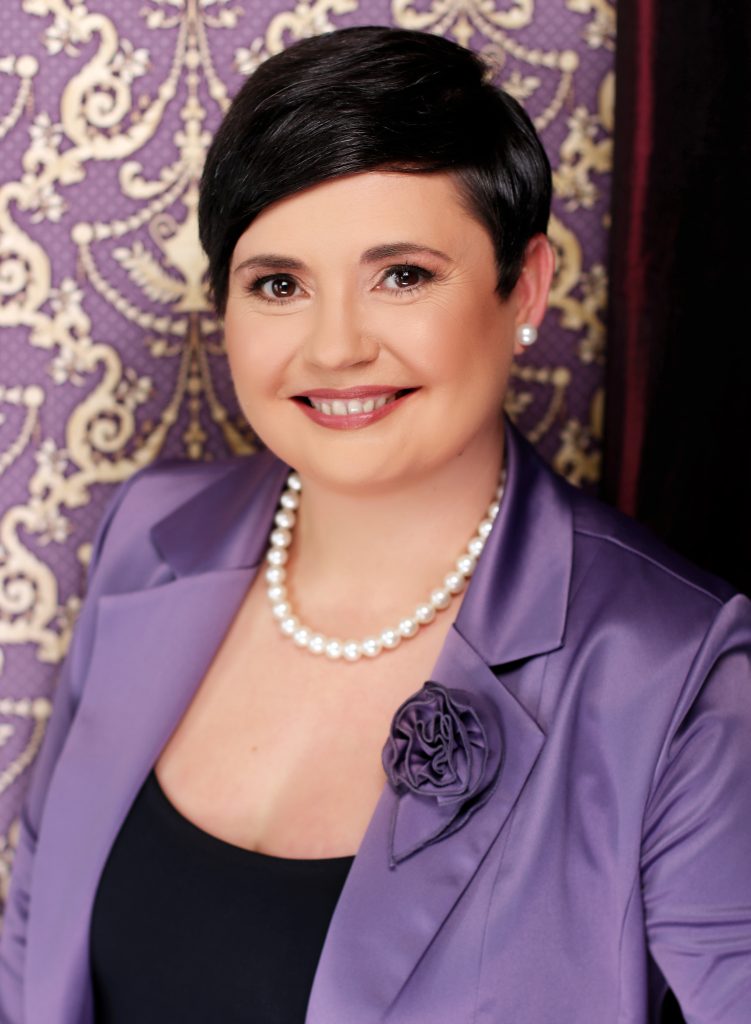 Cristina Muntean is the founder and CEO of VORNICA®, a company on a mission to triple the number of women CEOs in Europe by 2030. A former business journalist turned people and organization developer, Cristina works with female leaders in Europe to answer the essential questions of our times, from how to avoid burnout, experience more purpose at work and achieve life-work integration, to how to manage our reputation strategically, how to engage our stakeholders in complex business ecosystems, how to close the ever-widening digital gap, and how to drive innovations and prosperity in companies and communities alike. Born in Romania, raised in the Czech Republic, and living and working remotely from Portugal, Cristina is a published book author, relentless innovator, and courageous reflective partner for corporate CEOs and company founders. She provides her services in English, Czech, French, and Romanian – her mother tongue.
Do you want to give yourself the gift of INSPIRATION, MOTIVATION, CONCRETE SOLUTIONS THAT YOU CAN START IMPLEMENTING RIGHT AWAY, AND A ROBUST NETWORK OF FELLOW-MINDED LEADERSHIP PEERS THAT DEAL WITH THE SAME CHALLENGES AS YOU DO ACROSS EUROPE?
Join our next VORNICA® VIP EXECUTIVE ROUNDTABLE by registering below.