Summer is in full swing; for most of us this means a well-deserved break and time to rest, restore, and strategize for the autumn and for the rest of this year.
Not so much for women leaders who are also mothers, spouses, daughters and, heck, sometimes even barbecue hosts.
Paradoxically, summer can turn women leaders even more tired than they were when the summer had started. With children in holidays battling for their attention, the spouse, relatives and friends asking for time to catch up, and work emails and messages pouring in, women leaders are paradoxically more torn apart during summer than during other times of the year (perhaps only the Christmas craze can compete with the long summer days – and nights).
So, what's the solution here?
This is the question I asked myself in June when I put together the webinar STRATEGIC SUMMER – HOW TO USE THIS SUMMER TO STOP, REST, REFLECT, ENVISAGE, AND PUT YOUR CAREER BACK ON TRACK (if you haven't caught it live, drop me an email at Cristina.muntean@vornica.com and I am happy to send you a link to its recording).
This is also the question that was top of my mind when I created our video course for July, ENERGY MANAGEMENT FOR WOMEN LEADERS.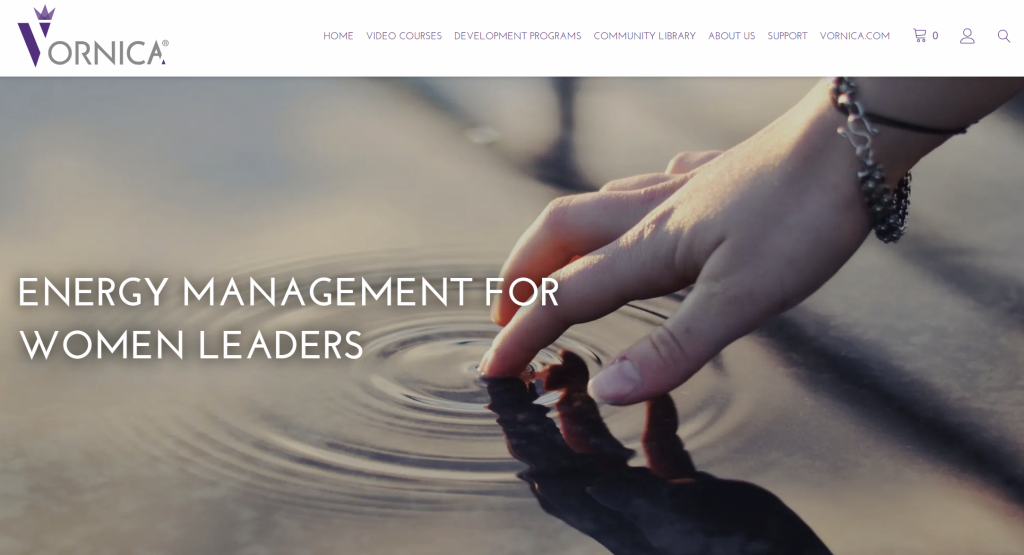 CONSTANTLY TORN APART
You see, we, women, are constantly torn into multiple directions.
First, it's our biology. Four different types of energy and experience during one month function of our period: from clear, sharp and articulate, to soft, gentle, and loving, to frustrated and overwhelmed, and to depleted and low-on-the-ground, we know it all and we do it all. Every month, again and again, for the better part of our lives.
Then come the family and relatives. If we are lucky, they are supportive. If not – tough luck, mainly when we are also the main breadwinner.
Then come the company, the boss, the team – and that crazy trainer 😊 telling us on what skills and competencies we are still lagging behind on and from where the next danger to our career could be.
Then come our friends, communities where we volunteer, our church and God knows what else asking its share of our focus and energy.
Is then any surprise that we are feeling depleted constantly?
ENERGY MANAGEMENT FOR WISE WOMEN LEADERS
So, again, what's the solution?
The solution is to turn our attention from the many parts of the outer world that shout for our attention to that one part that has been crying quieter (for now): our inner world, our bodies, and our energy.
To explore this unchartered territory that only we can discover and unveil I created a tool called THE PERSONAL ENERGY AUDIT (when you enroll to take my newest video course ENERGY MANAGEMENT FOR WOMEN you will receive it as a downloadable bonus).
This tool helps you to:
Identify the four types of energy you need to function optimally on all fronts.
Identify which type of energy is most important for you, and which one you are most likely to ignore.
Identify where you stand right now on each type of energy – and how to track and measure your level of energy long-term.
Identify the components of each type of energy and figure out where you stand on each component.
Jot down your observations and notes in relation to why you are so high or so low on different types of energy.
Create an action plan for yourself to master your energy short and long-term.
Now here comes the beautiful part: you can use THE PERSONAL ENERGY AUDIT for yourself, or you can use it to boost self-reflection in your personal relations (you can use it with your spouse and / or kids – trust me, it works so much better than telling them you're exhausted and they should finally start picking those dang socks from the floor by themselves).
More, you can use this tool in your team, equally to trigger self-reflection and mutual understanding, and also to streamline processes that are now sucking the life out of your team members.
So, the tool is available, the options are possible… what are we missing?
AN INVESTMENT INTO SELF
The only thing missing is… making time for ourselves.
And this is one of the hardest things to do for a woman leader.  Asking for a day – or a week – off from human duties.
No spouse. No kids. No pets. No work communications. No emails. No phone calls. No relatives. No cooking and ironing and driving anyone around.
Just… time for self.
Feet up, if that's what you want, and a good cup of tea / coffee / cocktail / glass of wine.
And a pen and paper at hand for self-reflection.
Here is the thing: that inner exploration, which is the absolute must for your self-awareness, and the ultimate bottom-line of your self-mastery and personal leadership, truly cannot be done by anybody else.
The meals can be cooked by somebody else. Kids can be picked up by somebody else. The suitcases for holidays can be prepared by somebody else.
But knowing your soul… really sitting down and exploring who you are, why you are the way you are, and what you need moving forward… that's truly something only YOU can do.
And here is another thing: if you don't take time for this inner exploration that will power your wise self-mastery, your whole system will create alternative maladaptive coping strategies of suppression that will later explode in sickness, divorce, or worse.
Because one thing in life is clear: we need to give Caeser what belongs to Caeser, and God what belongs to God. There is a time for everything – a time to saw and a time to reap. And summer is – or should be – the time when it's just a little easier to make room for yourself.
Far from selfish, think of taking the time for yourself as an investment. An investment into yourself, into the quality of your relationships, and into the vision and value of your overall leadership.
That's the greatest gift you can give yourself and our world… and there is nothing selfish in that.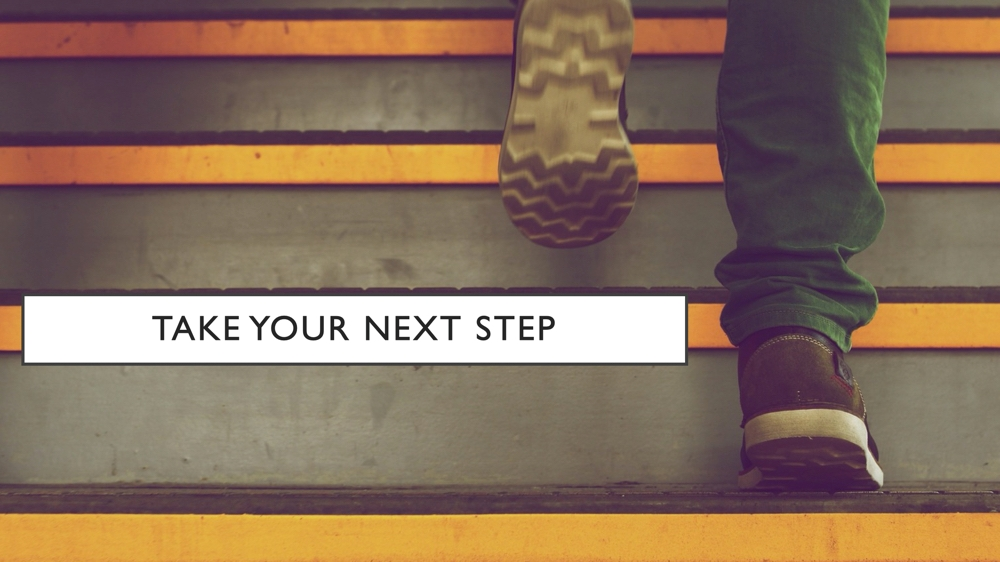 YOUR NEXT STEPS:
Purchase my fresh video course ENERGY MANAGEMENT FOR WOMEN LEADERS for 147 EUR now. It's 94 minutes of asynchronous learning stimulating your profound self-reflection, with videos topped by 4 downloadable tools on effective energy management that will make your investment totally worthwhile.
This video course is offered FOR FREE to our premium community members in THE CEO ELEVATION CIRCLE. If you want more video courses AND a connection, intimacy, a solid network and a deep sense of togetherness and belonging, join us in THE CEO ELEVATION CIRCLE.
Last but not least, book a call with me to discuss your energy management and plans for your leadership development and career acceleration this autumn. My 1-1 executive coaching, mentoring, and training program NEVER WALK ALONE has been created for women leaders just like you and it's offered for most affordable prices reflecting its quality and 13 years of experience. So, book your call now so you can start this autumn truly revigorated and at the top of your game.